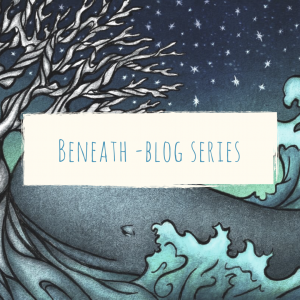 Welcome to the last Monday in October! I went for a walk this morning in an attempt to soak up "fall", but got sweaty instead—and possibly sunburned, too. 😜 Oh well… cooler weather can't be TOO far away!
Days Till Release: 77!
News: You can still enter to win a SIGNED ARC of Beneath the Haunting Sea over on ReadWriteLove28, Giveaway runs through the end of the month!
___________________________
Today I have a character profile for you of Sea's heroine: the one and only Talia!
Character Profile #1
Name: Talia Dahl-Saida

Age: 16

Likes: horses, riding, winter on her parents' mountain estate, the Emperor's aviary, her mother's stories, laughing with Ayah on the palace roofs in the moonlight when they're supposed to be at a party. The sea.

Dislikes: gloomy days, surprises, being told what to do, being shut up indoors, the concept of fate, rude boys, corsets. Being far from home.

Her Perfect Day: riding in the mountains with Ayah and sleeping under the stars.

Favorite Smell: sun-baked stone and desert rain.

Favorite Sound: the wind in the mountains, her father's voice.

Favorite Myth: the one about the Stars.

If She Could Go Anywhere: back home to her childhood in Irsa.

Cats or Dogs: both!

Myers-Briggs Personality Type: INTJ

Profession if She Lived in Modern Day: veterinarian.

Would She be Friends with You? Only if you earned her trust.
Have a great week, my lovelies!
Until next time,
Joanna 🐋