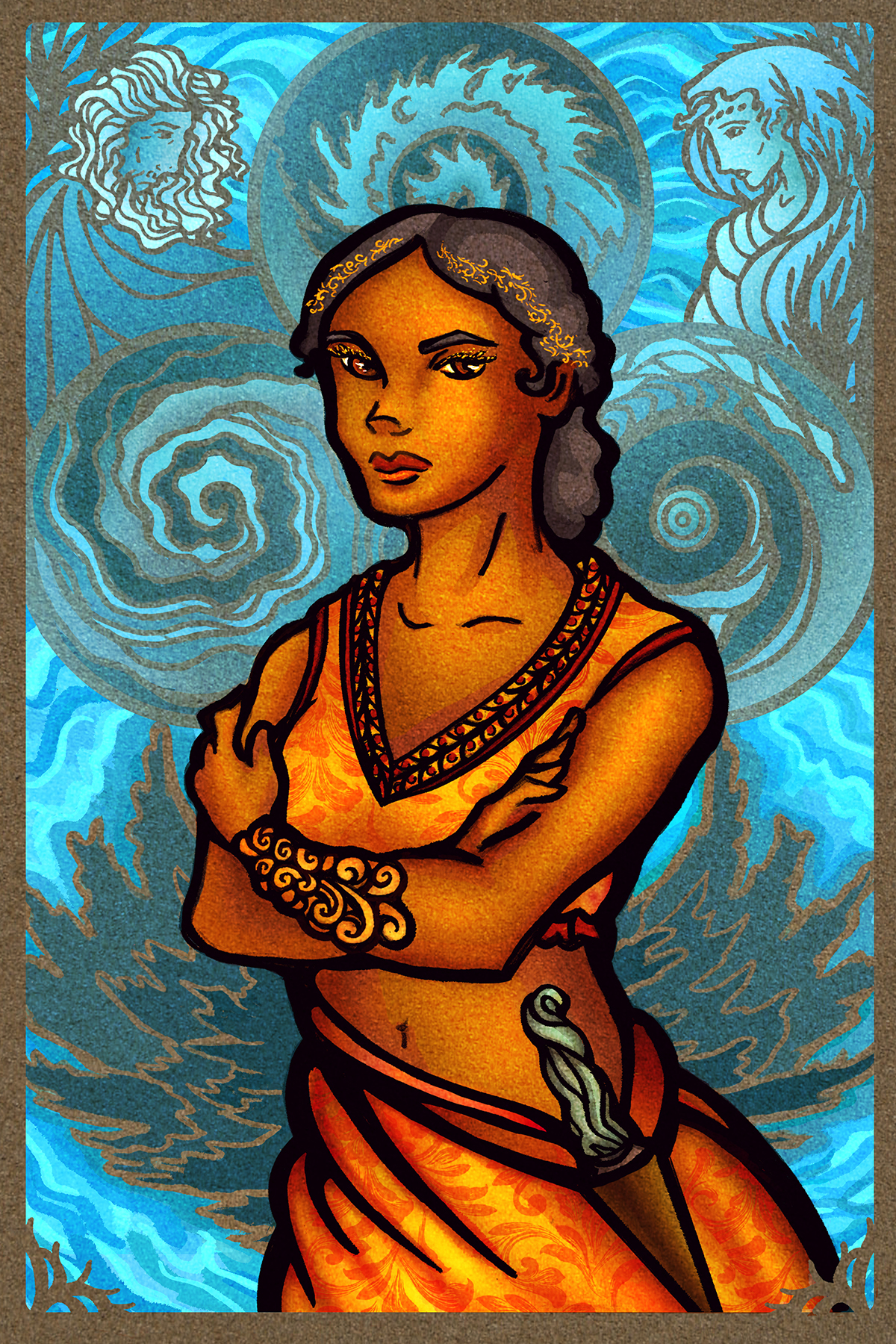 Hi everyone!
Today I am THRILLED to reveal the gorgeous artwork I commissioned from Danielle Pajak for BEYOND THE SHADOWED EARTH. The character cards will be part of the goody pack I'll be sending out in a few months as a thank you for preordering EARTH, so hang on to those receipts!
Scroll to the bottom of this post for a giveaway of a SIGNED ARC of BEYOND THE SHADOWED EARTH, open internationally.
For those who need the reminder, here is the official synopsis for BEYOND THE SHADOWED EARTH:
Nine years after Eda made a pact with the god of the mountain to rule half the world, her hold on her Empire begins to crumble. Betrayed and desperate, Eda embarks on a harrowing journey to confront the god and take back her power. However, he is trapped at the center of an otherworldly labyrinth and Eda must fight her way through the circles of death, time, and sorrow to reach him.
When she enters his realm, she discovers she bargained away more than she ever could have imagined—and now it's time to pay.
And now, without further ado, it's time to FEAST YOUR EYES on Danielle's gorgeous art!!
First up is Eda, Empress of Enduena. You might remember her as the rival who banished Talia to Ryn in EARTH's companion novel, BENEATH THE HAUNTING SEA. But Eda is back with her own story to tell, and has a bone to pick with Tuer, the god of the mountain.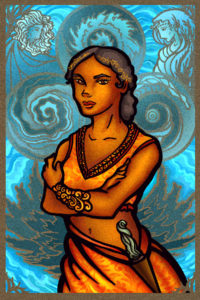 Next is Ileem, Prince of Denlahn, who has just arrived in Enduena as a suitor for Eda. He's handsome and mysterious, and might possibly be a good kisser. (Does Eda know that? She might possibly know that.)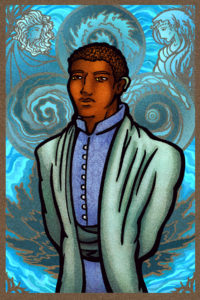 Next is Niren, Eda's best friend, whom Eda recently elevated from sheep farmer's daughter to reluctant countess. Niren has a knack for illuminating manuscripts and speaking her mind.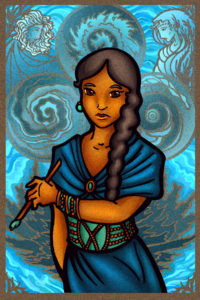 And last but not least is Morin, a Haldan mapmaker with a few secrets of his own.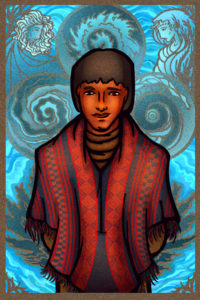 I can't stop looking at these character cards!! Aren't they phenomenal?? Remember to hang onto your preorder receipts so you can get a set of your own!
Now it's on to the giveaway—may the odds ever be in your favor!